Since we last posted about our new ferret, she's gotten a name -
Loblolly
. And it's time for her first bath!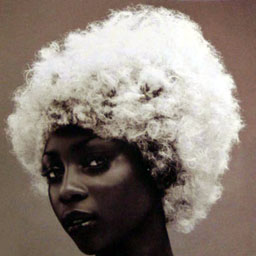 Loblolly asked if we could style her hair like this model.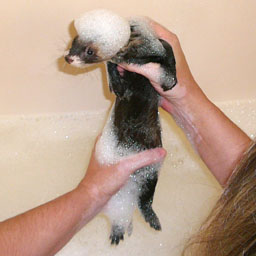 Sure, why not!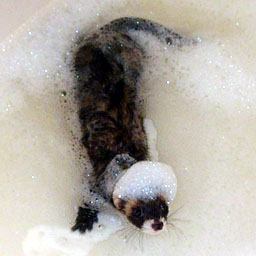 Just keep swimmin', just keep swimmin'...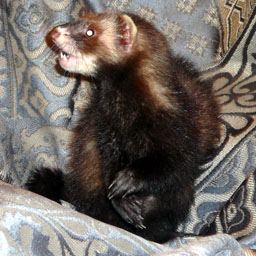 After I'm dry, then I can TAKE OVER THE WORLD! Mwaaahahahahaa!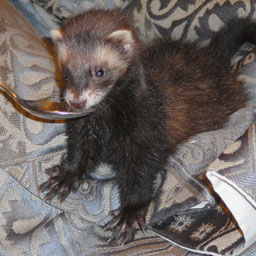 After-bath Ferretone treat! World domination can wait.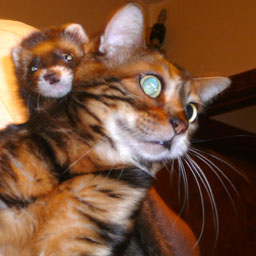 Loblolly whispers in Noriko's ear, "You're next... be afraid!"