We made trophies for
The Ferret Den's
"Ferret Fiesta" show, for the second year in a row: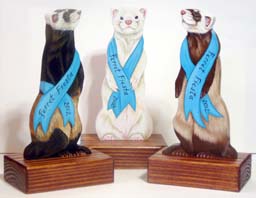 The three best in show trophies.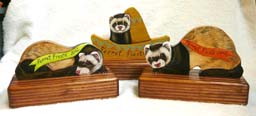 And examples of the three other styles for championship, specialty, and miscellaneous; 25 of these in all.
Sadly, the Ferret Den is closing it's doors this year, after 14 years of service to ferrets and the ferret community. We're told that all ferrets have been been spoken for. Great job, and thank you. You will be missed!