This update's a bit late, since I've been quite busy. I was contracted to create trophies for "Ferret Fiesta 2011" in Milwaukee, on April 2nd: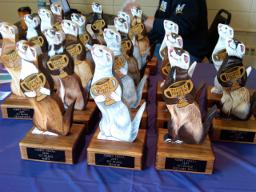 A picture from the show, showing many of the specialty and miscellaneous trophies. Wow, look at them all! It looks like an army. Or a good start on a ferret chess set. :)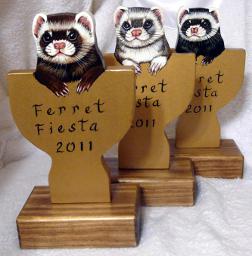 And here's the three larger best-in-show trophies.
But that's not all. We've added to our family! Lolly now has a little brother: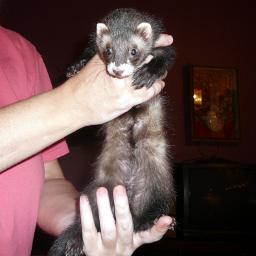 Meet Scorpius!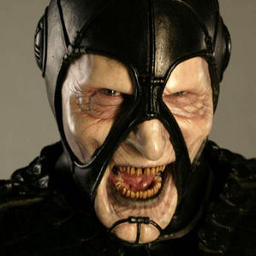 He's named after this character from the Farscape TV series. Isn't that just the cutest face? ;)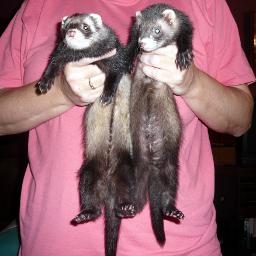 At three months old, Scorpius (on the right) is quite a pudge, almost as big as Lolly (on the left).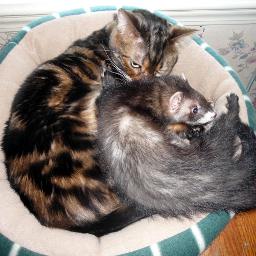 Noriko has accepted Scorpius into the family too.